Małopolski Ogród Sztuki | Sala Widowiskowa
26.10.2017, 20:00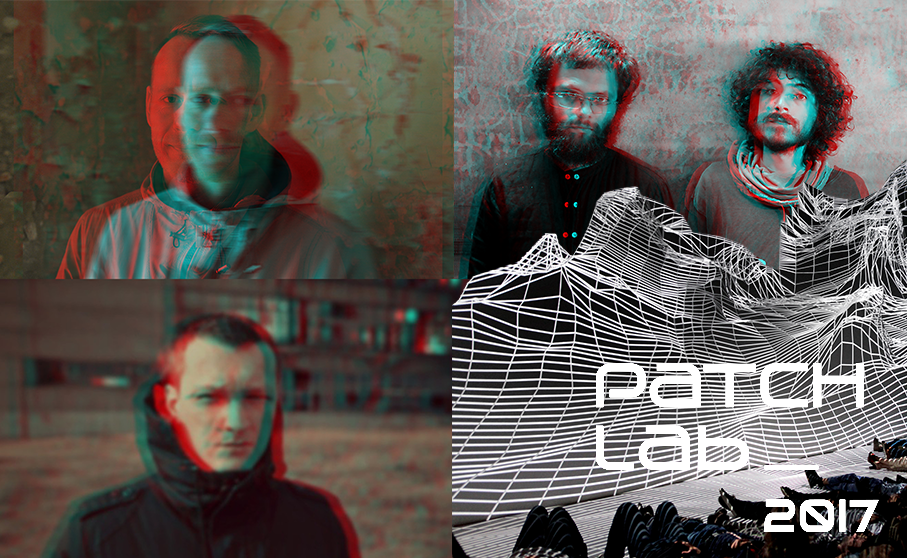 The special project, which always has been an unforgettable part of the festival, will be created by Michał Jacaszek – renowned Polish sound artist, producer and author of experimental electro-acoustic and movie soundtracks. The project will be composed jointly with the Warsaw-based sound artist Vasen Piparjuuri, associated with WEF and the Turkish group NOHlab & NOS, awarded by honorary Mention from Prix Ars Electronica Computer Animation / Film / VFX. Commissioned by Patchlab Festival.
Michał Jacaszek [PL] – also known as Jacaszek is a Polish author and producer of electroacoustic music that combines electronically prepared sounds with acoustic instruments. Composer of soundtracks and theatre music. He is a co-curator of C3 Festival /Club Contemporary Classical/. Member of Polish Society for Electroacoustic Music. Lives in Gdansk, Poland. His work is a mix of electronic music and the sound of actual classical instruments. In 2014 he released an album in collaboration with Kwartludium titled "Catalogue des arbres" focusing on reinterpreting and mixing sounds of nature. Jacaszek often works with poets and contemporary new media artists. He also composes music for drama and films, including "Suicide room" directed by Jan Komasa and Marc Silver's "There is no others there is only us". He has released four solo albums and performed at the most important music festivals in Poland and abroad, including Unsound New York, Mutek Canada.
NOHlab & NOS [TR] – studio, created by Candaş Şişman and Deniz Kader in 2011, producing interdisciplinary experiences around art, design and technology. It builds a bridge between the digital and physical reality while examining the relationship of technology with art and design. It produces the tools, designs and stories in which the connection between the human and technology can be stated in many different ways. Their work has won various awards on events such as ARS Electronica and Japan Media Arts Festival. They also worked with brands and institutions among which are Chanel, Pink Floyd, Audi, Nike, IKSV and Scriabin museum. Together with Osman Koç, specialist of creative coding, they created NOS – a collaborative platform that aims a holistic perception for sound and visuals, by using a custom software which enables sound to directly affect the visuals, and becomes an instrument through the real-time manipulation capabilities that allows artistic interpretation.
Vasen Piparjuuri [PL] – from the beginning of his stage career he has been associated with Warsaw Electronic Festival, Art and Technology Foundation and OssoPublisher. From one side he is fascinated by the emotional dimension of musical works, on the other hand its objective, formal structure. He creates a varied musical forms, between IDM styles, drill & clik and experimental electronics. He played on many festivals, including WEF Events, The Placard Headphone Festival (Unsound session), WRO Media Art Biennale, Porous4 / The Sound Lab in China, CHoP 2016 in China.