AV NIGHT 1
14.10 (Friday) | 15 PLN
20:00 | Manggha Museum of Japanese Art and Technology
22:00 | Barka
Co-organisers of AV NIGHTS are Goethe Institut in Krakow, Austrian Culture Forum and Barka.

beyond the entropic dimension
incite/ [DE]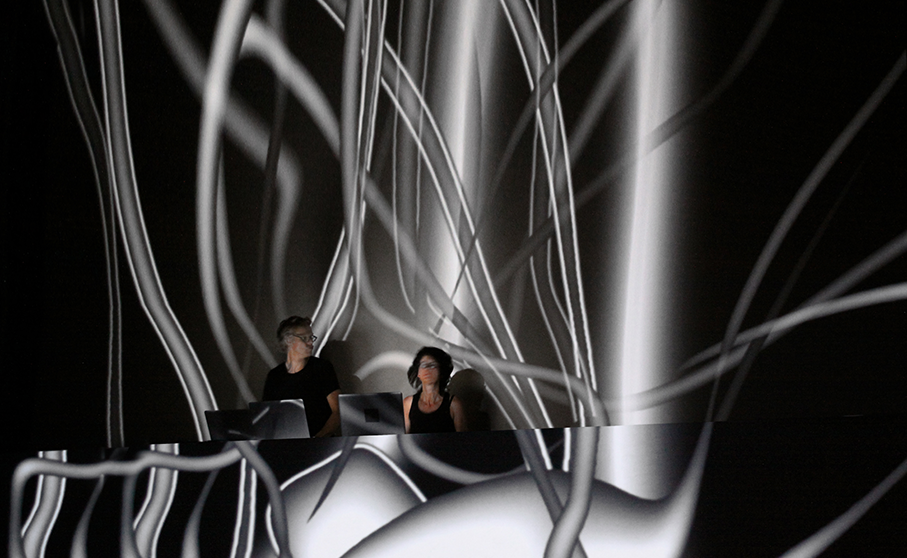 German duo's incite/ upcoming live-set deals with our perception of reality dominated by our intuitive understanding of the entropic concept of time-linearity and irreversibility. incite/'s fifth full-length live performance presents a multitude of parallel universes resulting in an infinite number of different realities. The awards-winning duo's again entirely self-produced visuals employ a number of visual techniques, from macroscopic to landscape videography, advanced motion graphics, stop-motion to 3D animation, to open a unique doorway to a fascinating cosmos beyond our everyday perception. Musically, "beyond the entropic dimension" takes over the energy the predecessor live-sets have outlined: high-energetic, genuinely electronic and unorthodox danceable. A selection of pieces are featured on the latest incite/ album "light spin", released in October 2014 on Hands Productions.
Project in cooperation with Goethe Institut in Krakow.

Let's Not Play
Thomas Wagensomerrer [AT]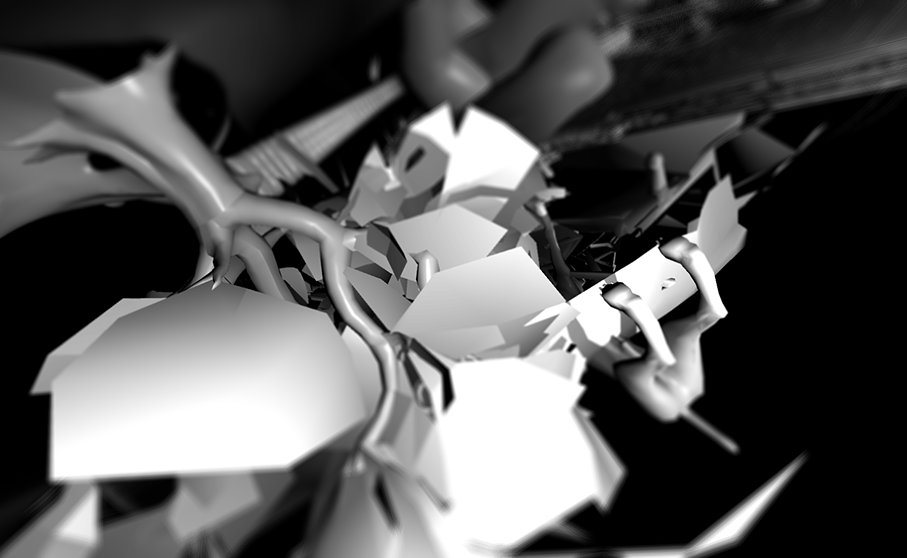 Immersive audiovisual performance questioning the aesthetics of games and considering the online phenomenon called Let's Play. The performance creates an environment, that blurs the line between game and performance, while the player becomes the performer and for that reason acts as intermediary between virtual (Gameplay) and physical (Performance) realities. By observing the ongoing rise of the online phenomenon (meanwhile rather: genre) called "Let's Play", that features players (meanwhile: superstars) playing and presenting certain computer games, this piece tries to modulate this concept in an artistic manner, while questioning the aesthetics of games, their presentation and of performance itself. Project created especially for the 5th Patchlab edition, where will be presented its world premiere.
Project created in cooperation with Austrian Culture Forum.

De.
Elemaun [IR]
Audiovisual performance of Iranian artist contains 4 episodes of experimental electronic music based on ritual and regional music of south of Iran. Sistan-o-Baluchestan, Booshehr and khouzestan are the used parts with similar music in general but very different meanings and concepts. Most of the sounds are field recordings of original performances at their geographical location which have been used to form a new structure in addition to real-time and generative visuals which illustrate ancient Iranian architecture and sacred geometry in a new form with use of visual coding & computer generated motion graphics. Performed this year at Ars Electronica Festival in Linz.
22:00 | Barka
Teielte [live]
Botanica [live]
SLG
0ptic
Visuals:
4youreye [AT]
Ka:lu [IT]

AV NIGHT 2
15.10 (Saturday)
22:00
Hotel Forum
15 PLN (pre-sale via Going App)
20 PLN (at the entrance)

FIEDEL (MMM, Berghain Resident/Berlin)
Fiedler aka Michael Fiedler – producer, a long-time Ostgut connected and subsequent Berghain resident. One of Berlin's true peak time champs, defies stereotypical notions of what the sturdy Berlin techno sound allegedly seems like, combine apparently opposing music through interaction and mixing of styles and moods, minimalism with house, heavy electro, and even occasionally hi-NRG, without loosing the storyline – all this makes out the characteristic Fiedel sound.

Eltron John / Ktoś Cię Kocha
DJ, producer and record collector. A staple figure on the Polish underground music scene for nearly a decade, well-loved for his passionate, no-nonsense approach to the craft. His signature sets – at times as long as 6-8 hours – often cut across genres and eras, displaying the breadth of his musical roots, which lay in blues, soul, disco, dub and psychedelia as much as in house and techno.

Sylwia / NYP
Sylwia is a DJ and producer from Poland, currently based in Berlin. Her solo musical career started in Kraków, Poland, where she was a part of duo Sentel and she helped organize and performed at several large-scale music events. She has shared the stage with artists such as Neil Landstrumm, Inigo Kennedy, Perc, AnD, Recondite, Blawan and more, bringing raw, dark, industrial soundscapes to her techno. After moving to Berlin, she continued to follow her vision of music, taking a lot of inspiration from the scene and atmosphere of the city, which led her to perform on CTM Festival at Panorama Bar. This year she was part of Tresor New Faces event series, marking her presence at another Belin's iconic club. Sylwia's sets honestly engage her current interests rather than passing trends, where the audience is invited to be part of the musical journey.