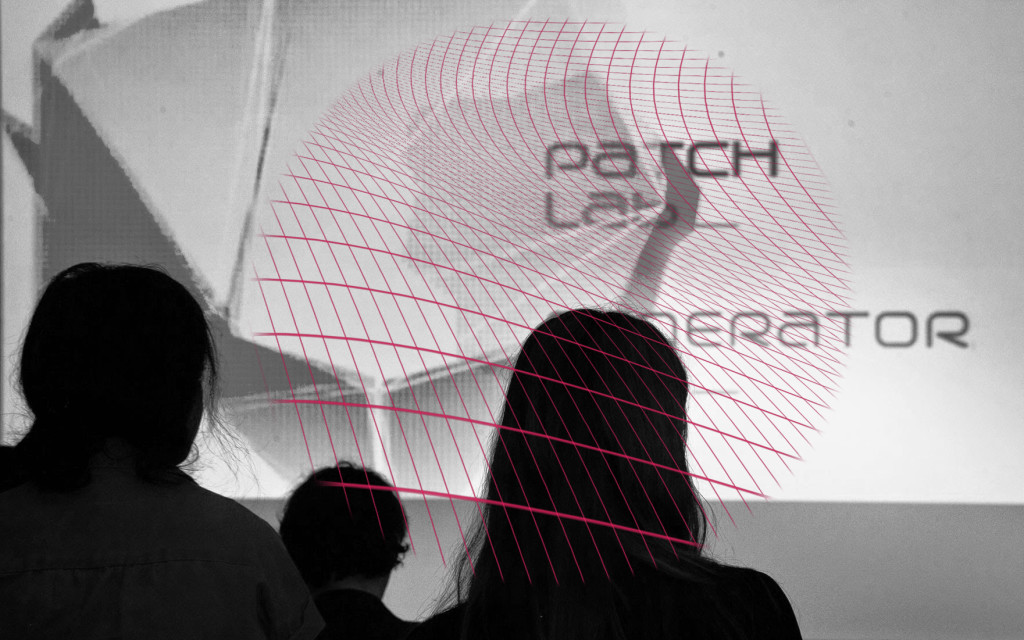 International Conference
Patchlab GENERATOR: Between creation and technology.
International conference Patchlab GENERATOR, coorganised with Fine Art Academy in Krakow and the scientific journal Cyberempathy, for the second time will become forum of exchanging ideas between researchers, artists and designers,regarding the contemporary phenomena occurring at the junction of art, technology and design. Our attention will be focused on the issue of designing space and creation in virtual reality (VR) and coexistence of electronic and physical space as well as the future use of the combination in creative processes.
14.10.2016, 18:00
Manggha Museum of Japanese Art and Technology
ul. Konopnickiej 26
VR projects presentation:
Tale of Tales | BE
Cathedral-in-the-Clouds
Matteo Zamagni | IT
Nature Abstraction
Or Fleisher | IL
LIVYATANIM: Myth
13.10.2016, 12:00
Wyspiański Pavilion
Plac Wszystkich Świętych 2
Lectures
Chairperson: prof. Andrzej Głowacki
Conference Program
12:00
Welcome
12:15
Zbigniew William Wolkowski
The spirit and the letter from Book of Kells to QR code and QRCG / Duch i litera
z Księgi Kells do QR i QRCG kodu
Universite Pierre et Marie Curie w Paryżu | FR
12:40
Jan Głowacki
Synestezja jako zjawisko kulturotwórcze. Na styku zmysłów /
Synesthesia as a cultural phenomenon. At the junction of the senses
Akademia Ignatianum w Krakowie | PL
13:05
Andrzej Głowacki, Marika Wato
Interaktywne wzornictwo oczekiwania przemysłów kreatywnych /
Expectations of the interactive design in the creative industries
Wyższa Szkoła Informatyki i Zarządzania w Rzeszowie | PL
Akademia Sztuk Pięknych w Krakowie | PL
13:30
Thomas Wagensommerer
Walk And Smell Data
University of Applied Sciences St. Poelten
and University of Applied Arts Vienna | AT
13:55
Andreas Guskos, Ireneusz Kuriata
Natura i informacja / Nature and information
Akademia Sztuki w Szczecinie | PL
14:20
Patrycja Ochman
Sygnał do szumu / Signal to noise
Akademia Sztuk Pięknych w Krakowie | PL
14:45
Auriea Harvey, Michael Samyn
Cathedral-in-the-Clouds
Tale of Tales | BE
15:10
Dariusz Grzybowicz, Karolina Cykowska
Działania projektowe w przestrzeni wirtualnej / Project activities in the virtual space
Akademia Sztuk Pięknych we Wrocławiu | PL
15:35
Martin Koplin
From Smart Creation to Self-Organization in PS2
Hochschule Bremen | DE