AV NIGHT I
09.10.2015 (Friday), Manggha Museum of Japanese Art and Technology
20:00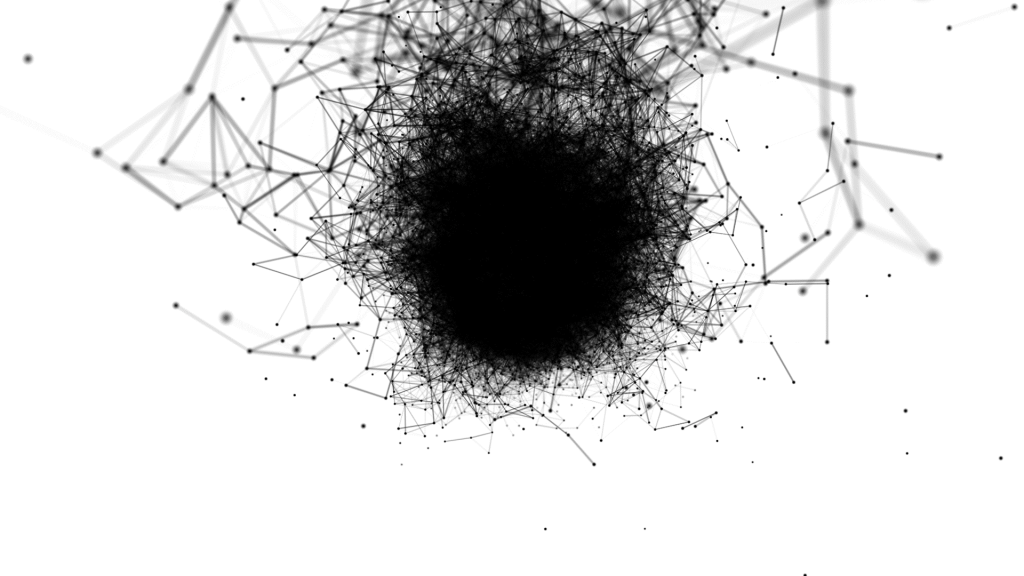 MORPHEME A/V – Electric Indigo, Thomas Wagensommerer [AT]
Audiovisual odyssey and imaginative microcosmos based on sounds derived from a 9 seconds long audio recording of one phrase by Sadie Plant captured at the CTM 2014 panel 'sound, gender, technology' :"To let noise into the system is a kind of fine art in both cybernetic terms and in terms of making music, too.". The source text is deconstructed and reassembled on a sonic, musical, linguistic and graphical level. As Sussanne explains: "Each character has a 3d representation, and these representations are equally deconstructed and re-assembled. Both of us use various FFT applications to achieve this. I mostly worked with Robert [Henke]'s granulator II. The resulting auditive and visual structures correlate. When performed live, Thomas receives an audio signal of my sum." Performance had a world premiere at CTM 2015 in Berlin.
Supported by Austrian Culture Forum in Warsaw.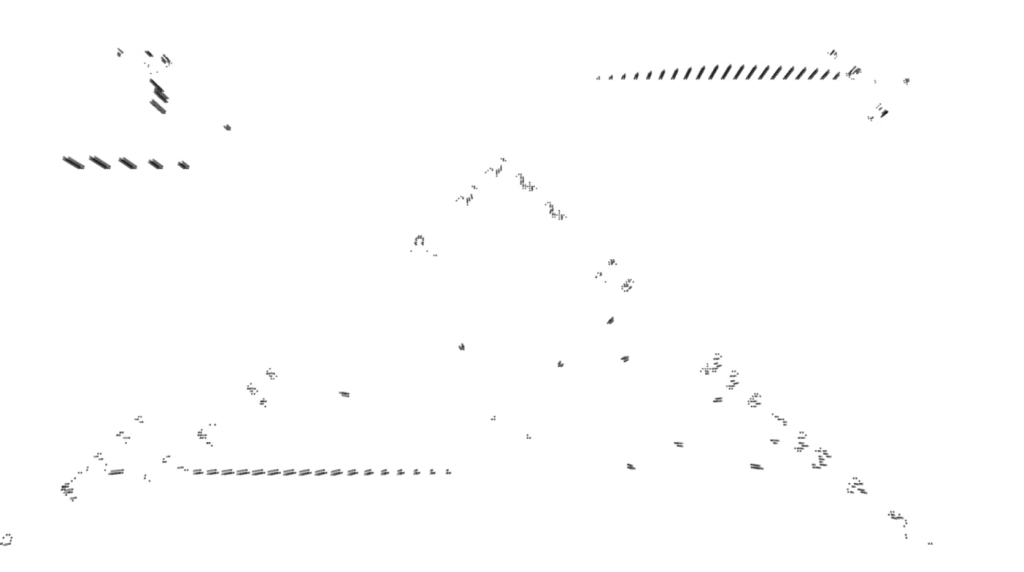 CELLULAR SYNTHESIS – Paweł Janicki [PL]
Cellular Synthesis is an author's technique of musical composition based on a specially designed cellular automaton. The aim of the project is to enable the creation of complex and rich sound structures, controlling a large number of parameters and using the opportunities available only through computer programming – all these conditions are fulfilled while maintaining a very simple and intuitive user interface, susceptible to modifications in real time and using various types of equipment as controllers. In other words, Cellular Automaton is a concept (and application) use of finite and small (and thus enabling easy to learn and use) set of variables and rules to obtain complex musical structures.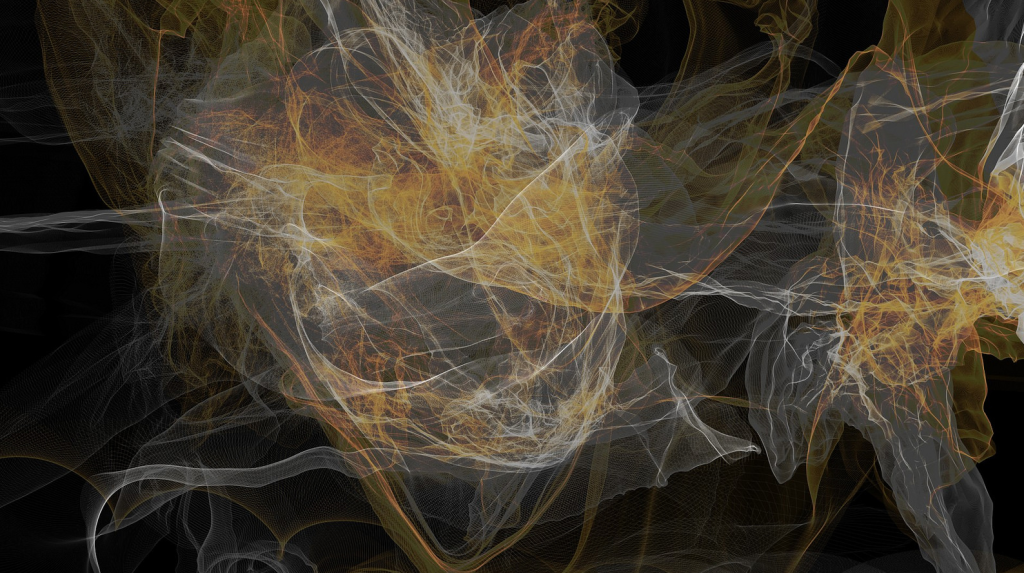 DIMENSION N – Alba Corral [ES],Dariusz Makaruk [PL]
Premiere of audiovisual project created as a result of meeting two art personalities: Alba Corral – visual artists from Barcelona combining generative systems with improvised drawing techniques (she collaborated with e.g. Jon Hopkins, Jacaszek) and Dariusz Makaruk – music producer and live electronics musician, which worked with Michał Urbaniak and Tomasz Stańko among others. The effect of this meeting is fascinating impact of two artistics impressions in a way of multidimensional audiovisual live performance.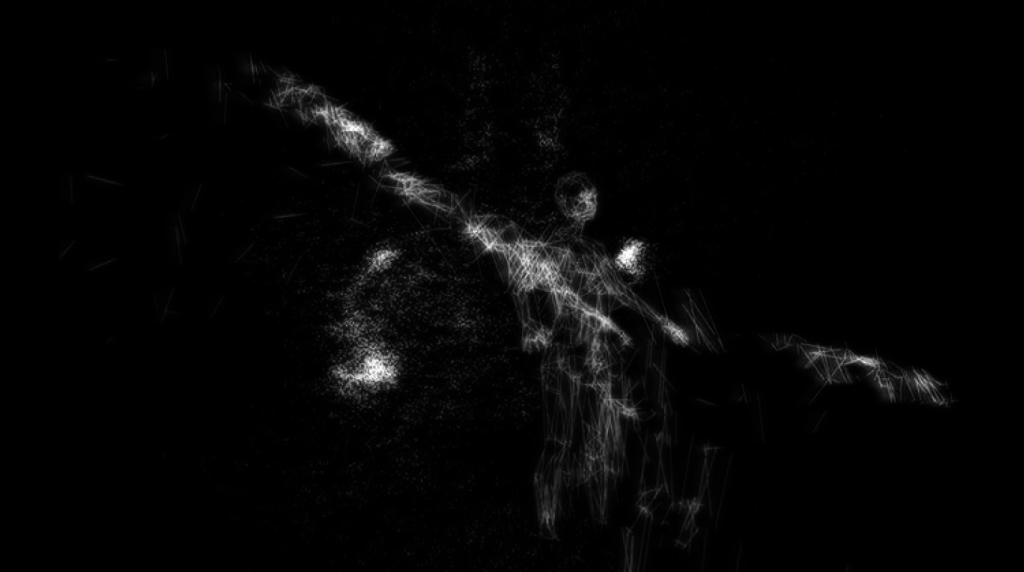 DUST IN THE WIND – Daan Kars, TrevorReekers, Frank Los, Bram Snijders [NL]
Dust in the wind is an audiovisual performance by Daan Kars. In collaboration with Trevor Reekers, Frank Los and Bram Snijders, the team creates an harmonic floating audio visual piece disrupted by glitches and bytes. As the wind passes, pieces off oneself get lifted and are floating in the wind. As physical atoms connect to the stars, we are made of stardust. Morphing and transforming we go through space and time.
Tickets 10 PLN at the museum cassa and via EKOBILET
AV NIGHT II
10.10.2015 (Saturday), 21:00 Forum Przestrzenie
/ in cooperation with RADAR
LEE GAMBLE(UIQ/ PAN) [UK]
OLIVIA (Chrono Bross/Radar) [PL]
KINZO (Chrono Bross/Radar) [PL]
CHINO (Radar/Recognition) [PL]
AARPS live (Biuro dźwięku) [PL]
VJ JD_VIDEO [PL]
VJ DNKRS [NL]
VJ PIXELSCHUBSER [DE]
VJ BANKOK [PL]
VJ AIKIA [IT]