Exhibition in the Contemporary Art Gallery Bunkier Sztuki presents selected installations and audiovisual works created by Polish and foreign artists from fields such as generative art, interactive art, DIY, net-art, video art, sound art, experimental film forms, projektionism, mapping, VJing and other often overstepping known disciplines.
11-12.10.2013
vernissage: 10.10.2013 (Thursday) / 20:00
Contemporary Art Gallery Bunkier Sztuki, Pl. Szczepański 3A, Krakow
---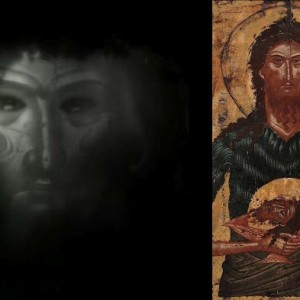 Im Taborschatten
:: audiovisual installation by Thomas Köner [Germany]
www.koener.de
The installation consist of three projecting videos, based on the scanned images of selected icons from the collection of the Ikonenmuseum Recklinghausen. Originally still images now become enlivened faces of the saints, whose piercing glances are cutting through darkness of the space, observing the visitors. As the visitors move through the 'nave' like space of the exhibition area, the eyes of the saints follow them, revealing that the boundary between 'ordinary' onlookers and 'holy' spectators is becoming more and more permeable. Corresponding with the reverse perspective of the icons' pictorial technique, the quadrophonic sound creates a kind of  X-ray – sonic after-images and sound residues become perceivable as a sonic language that is glowing in the Shadow.
---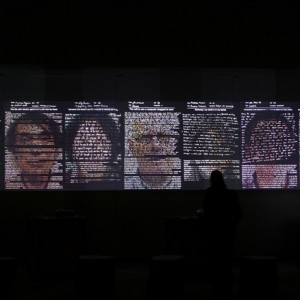 Life Needs Internet is a project that collects handwritten letters to document digital culture.
It consists of a online platform and this video-installation. The video-installation shows eight handwritten letters from people all over the world. Each letters describes how the Internet has influenced the author's daily life. The letters are written by people from the jungle of West-Papua to cities like Singapore or Amsterdam. Together the eight letters portray the evolution of our global digitalization and it's impact on different cultures. Ranging from 0% influence of the Internet to 100%.
---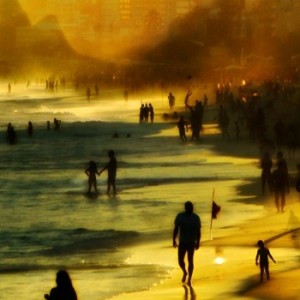 60 SECONDS SLOW
:: Luma Launisch :: AT
the video duo Luma Launisch lessen the pace with their photographic impressions of landscapes and urban scenery, focussing on intriguing background vignettes. With time almost standing still, the dream-like movement allows viewers to perceive an alternative interpretation, appreciating stories normally ignored or quickly forgotten happening in the backdrop. The soundtrack to this 20 minute visual journey is composed by Qluster featuring Hans-Joachim Roedelius, one of the pioneers of electronic and ambient music.
---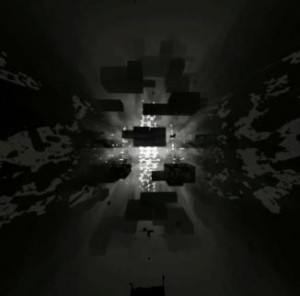 Licht / Light
 :: 3D audiovisual installation by Bordos Laszlo Zsolt [Hungary]
bordos.eu
Intergalactic  navigation on the molecular level, both on the enlighted and shadowed side. Installation with the 3D glasses.
---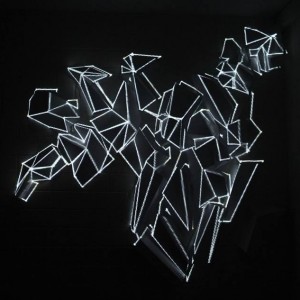 Very Reassuring Afterwards :: interactive mapping installation by Martin Mayer [Germany] & Alida Sun [USA]
Architectural intervention, sound reactive light mapping on site-specific, transient polygonal sculpture.
---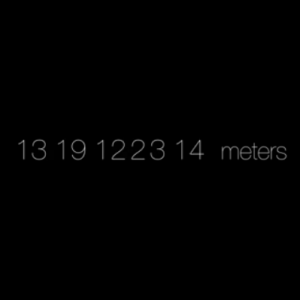 Torch/ 17987162521 Meters in 1 minute
 :: projection HD-video, no sound, length: 1 min/loop by Jesper Norda [Sweden]
http://www.jespernorda.com
The video starts with a flash of light – followed by a counter measuring how far the light will travel trough space during the following minute.
"Since light waves use all of their motion to travel through space at Light Speed, they have absolutely no motion through Time. Every photon that has ever been produced exists in an ageless state. (To us, the light seems to move through time but to the photon, time is standing still.) The universe ages, light does not."
---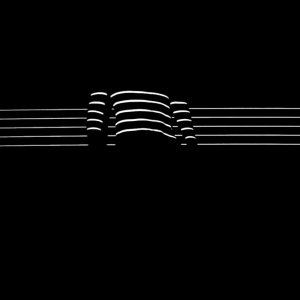 In machine learning, pattern recognition and statistics it is crucial to reduce the number of random variables and the amount of total input data in order to process it with algorithms. this is called "dimensionality reduction." the input data is transformed into a reduced representation set of features to describe the original dimension's data with the least redundancies and noise possible. In digital image analysis, a common software technique to reduce dimensionality is to break it down into scan-lines that can be processed individually. Scinlines is an installation that attempts to show that the analog human mind is easily capable of interpreting and matching an image radically reduced in its dimensions, single lines, match the input data with memories and imagination and eventually create a higher dimensional image and perhaps even trigger emotions.
---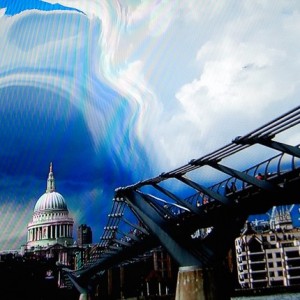 Fast Forward
:: interactive installation by Mauritius Seeger [Germany]
www.morishuz.com
The motion of the observer advances a short time-lapse sequence. Each pixel has its own playback time controlled by the audience. Exhibited at ImageRadio and Tweak in 2008. Computer vision and graphics code developed in C++.
---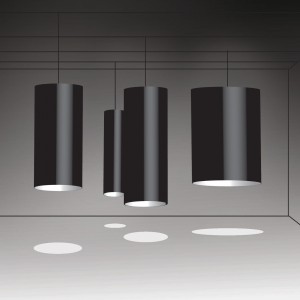 Arrow Things :: interactive installation : Virtual Reality by Magdalena Pińczyńska, Patrycja Ochman-Tarka and Elektro Moon Vision [Poland]
Research on the boundaries of parallel co-existence of virtual space and reality. The installation used Virtual Reality which can be discovered by the user in the tubes with usage of mobile devices. Work in progress as an academic research.
---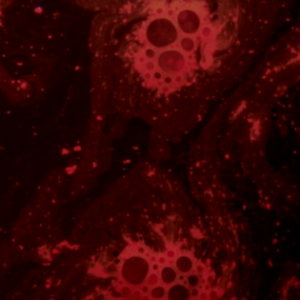 Enaction 2013, screening :: Carlotta Piccinini [Italy]
An ancestral and exalted amnion. The tension of material abyss in continuous composition and re-composition activated by the search for its beginnings and its primordial ends. Cognition is a defining trait that living organisms develop within a dynamic relationship with and adaption to the environment. The forms created by Carlotta Piccinini and curated by Luigi Mastandrea unite in an impactful experience of profound meaning through a narrative that tells the story of what is material of what is life.
---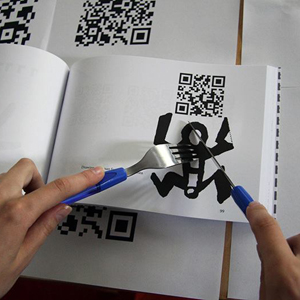 The Archetypture of Time – The Time of Interaction :: Concept & design: Marika Wata Assistant: Paulina Kraińska (Kokazone – Studio of Impossible Things & Visual Arts :: Collaboration: Jan Głowacki, Katarzyna Kosiniak, Anna Nowicka-Antosik, Krystyna Orędarz, Katarzyna Sroka [Poland]
The interactive installation patterned on the book "The Archetypture of Time" by Andrzej Głowacki transfers the literature to the public space. It uses graphical language of QR codes for purely artistic and literary goals and encourages visitors to leave their personalized message. The piece of art is changing with time, influenced by interaction. ATTENTION: You'll need QR Reader Application instaled on youl mobile device (smartphone or tablet) to interact.
---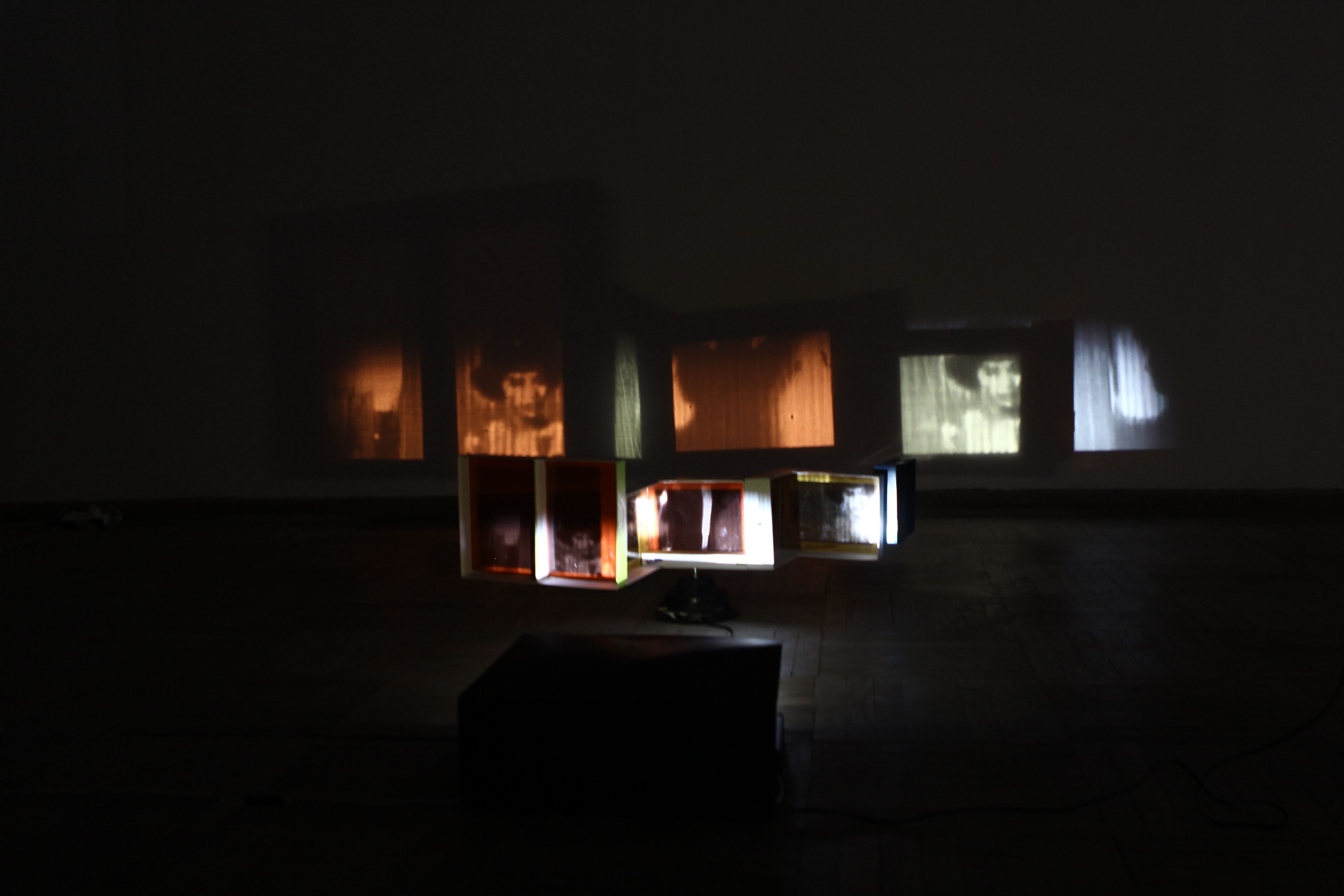 Nudoskop
:: installation :: Mateusz Pęk [Poland]
installation inspired by the first projection mechanisms focusing on the boredom of the internet chat as one of the significant attribute of the present-day culture. Therefore the author asks whether downtime and awaiting might be as inspiring as an acceleration and progress?
---
preview of selected audiovisual works presented in the projection space and in the Pasmo Kontrolne of Bunkier Sztuki – see the OPEN CALL for audiovisual works here.