---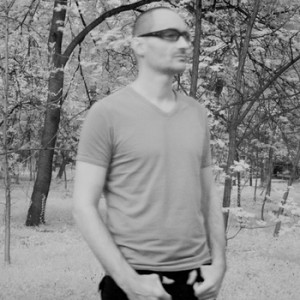 Thomas Köner [DE]
is a pioneering multimedia artist whose main interest lies in combining visual and auditory experiences. Over his long, much celebrated career, he has worked between installation works, sound art, minimal soundscapes, and (as one half of Porter Ricks) fantastically repetitive dub techno. He attended the music college in Dortmund and studied electronic music at the CEM-Studio in Arnhem. Until 1994 he worked for the film industry as editor and sound engineer. He extended his concept of time and sound colour to images, resulting in video installations, photography and net art. His point of departure was composition of sound in which aspects of a performance and visual language were gradually integrated. At first in the collaboration with film artist Jürgen Reble and the live performance Alchemie (1992). Following this, he started to compose film soundtracks and music to accompany historic silent films for the Louvre Museum and the Musée d'Orsay, Paris.
2000 the Montreal International Festival New Cinema New Media awarded him the "New Media Prize".
2004 the Prix Ars Electronica awarded him the "Golden Nica", and he was awarded the "Produktionspreis WDR / Deutscher Klangkunst-Preis" (german sound art award).
His media installation "Suburbs Of The Void" received the Transmediale 2005 award in Berlin and was presented at La Biennale di Venezia, Teatro La Fenice as a live performance in the same year. Köners video "Nuuk" received the Tiger Cub Award (best short film) during the International Filmfestival Rotterdam 2005.
The Rimbaud Museum commissioned Thomas Köner five permanent sound installations for five rooms of the "Maison Rimbaud" in Charleville-Mezières, France.
Several significant museums acquired his audiovisual works for their collection.
In 2008 he was a participant of the Media Art Biennal in Seoul.
In 2009 he received the MuVi Award (1.prize best german music video) Short Film Festival Oberhausen.
Thomas Köner is nominated for the biannual Nam June Paik award in 2012.
---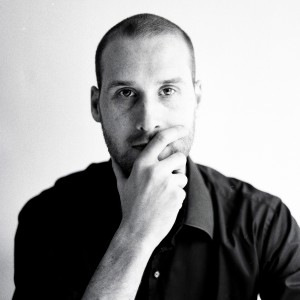 Jeroen van Loon received a Master in Design for Digital Cultures in 2010 at the School of Arts in Utrecht. His graduation project From Digital To Analog was labeled as one of the most innovative projects of 2010 by Bright Magazine and in 2012 he gave a short TED talk in Amsterdam.
The projects of Jeroen van Loon are at the intersection of technology and contemporary culture. His fascination revolves around the (non-) impact of digital technology in our society. In his work he documents and visualizes digital culture, both online and offline.
Life Needs Internet is a project that collects handwritten letters in order to document digital culture. How we think about a technology tells a lot about our place in time. By documenting these letters they become artifacts and Life Needs Internet becomes a place for archaeology of digital culture.
---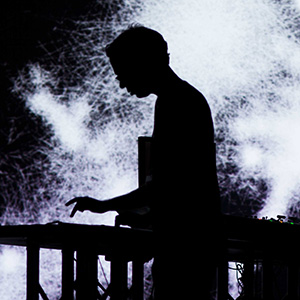 PETER KIRN is an audiovisual artist, journalist, and technologist. Classically trained in composition and piano, he now focuses on live electronic performance. He is the founder of CDM (createdigitalmusic.com), a widely-read daily site that explores creative technology, and has contributed to Macworld, Popular Science, De:Bug, Keyboard, and others. He teaches and develops open creative tools, including co-creating the open source MeeBlip synthesizer. Born in Kentucky, he is now based in Berlin.
He is a PhD Candidate in Music Composition at The City University of New York Graduate Center.
Performance presentations include B-Seite (Mannheim), Live Performers Meeting (LPM, Rome, IT), Patch A/V Festival (Krakow, PL), Frequency Festival (Lincoln, UK) CommuniKey Festival (Boulder, CO), Devotion Gallery (New York), In/Out Festival (New York), InterAccess Gallery (Toronto), the Lab for Electronic Arts and Performance (LEAP, Berlin), Dance Theater Workshop (New York), Boston CyberArts Festival Ideas in Motion (Boston, MA), Vorspiel at Supermarkt (Berlin), Silo Sessions at Mindpirates (Berlin), Krautok at about:blank (Berlin), and others.
Lectures and workshops include Resonate (Belgrade), OFFF (Lisbon), re:publica (Berlin), Campus Party (Berlin), SONAR (Barcelona), and others.
---
László Zsolt Bordos [BordosArtWorks :: HU]
bordos.eu
3d artist, vj, art director, directorBordos.ArtWorks is the artist name of László Zsolt Bordos, a 3d artist living in Budapest, Hungary.
He started as a VJ, performing in the underground party culture of Budapest, since year 2000. He studied at the Hungarian Academy of Fine Arts in Budapest and at MediaLab UIAH (University of Art and Design) in Helsinki. With the time his artist name became a famous company: Bordos.ArtWorks – which created the first, high resolution 3d animations for high resolution indoor- and outdoor projections in Hungary. With his early 3d-vjing (2000-2004), outrageous video projections (2005-2006) and with his first video mapping project made at Heavent Paris (2007), he belongs to the first generation of video mapping artists. Since 2006 he is working on experimental and high resolution panoramic video mapping projections, together with his main partner Ivó Kovács – and year by year he invited more and more artists into his projects. Since year 2010 he is running the projects under the name: Bordos.ArtWorks and Invited Artists.
Today, Bordos.ArtWorks and Invited Artists are internationally recognized as eminent representatives of video projection mapping.
---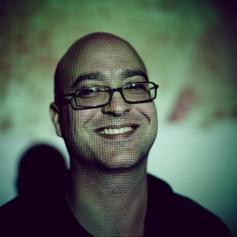 interactive programmer and video artist, also interested in photography, live video performances, and interactive art. His current work focuses on lighting, projections, displays and art projects that draw on my experience in computer vision and my interest in lens based media.
---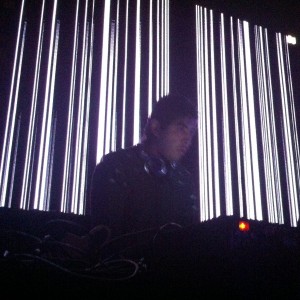 Rodrigo Guzman Cazares aka (abduct)
participates actively in the experimental AudioVisual Scene His work reinvension struggle in graphic design, sound, audio visual and interactive. Its activities are focused on: development of interactive interfaces.
2013 Vj Torna Battle 1st Place LPM Rome Italy
2013 VideoZone Konkurs Winner Jaworzno Poland
---
Martin Boverhof [Born Digital :: NL]
---

Martin Mayer was born in Altötting, Germany in 1976. He currently lives and works in Munich. He studied conceptual media art at Akademie der Bildenden Künste München and Staatlichen Hochschule für Gestaltung Karlsruhe. As a VJ, he works under the alias sinsynplus. He is co-founder of the audiovisual collectives shado sinfusion synkretistem and kopffuessler.org. Together with photographer Quirin Empl he is forming multimedia art duo mayer+empl specialized in site-specific video mapping installations.His style combines graphical elements, interactive, generative, audio-reactive code and real-time manipulated 3D models to an unique visual language.
Since 2010 he is working as freelance media artist focussing on interactive, data driven real time environments and as consultant in the field of digital media.
Selected exibitions: 700IS Reindeerland, Egilsstaðir, Island (2010), node.london – ()RE|BOOT, , London (2008), lab.30, Augsburg (2007), International Digital Film Festival Kinofest, Bukarest (2007), Pomp, Kunstverein Ingolstadt (2006)
---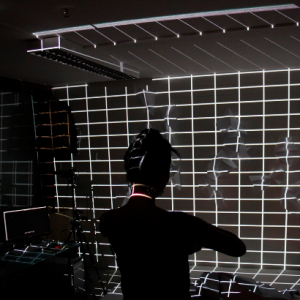 Alida Sun is a visual artist and industrial designer based in New York. Her work encompasses material investigations, human computer interfacing, and displaced environments. She graduated from RISD.
---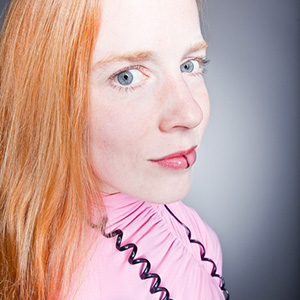 Currently working as a Motion Graphic Designer, teacher and VJ doing visuals for special events, concerts and clubnights. I love interdisciplinary projects with musicians, dancers and musicians. Studied at the Design Academy, Eindhoven & Film Academy, Amsterdam
---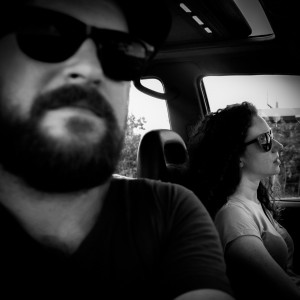 Kiritan Flux (aka. Tobias F. Last, born 1980 in Heidelberg, DE) is an explorer in the wide aestetic fields between live-visualism and media arts. He has been experimenting with live-video since the late 1990s and worked as a VJ in Berlin since 2004.
Tlalit is the name of a carnivore plant ("sundew"). She was born in 1984 and graduated from the industrial design department in the Bezalel academy of art and design in Jerusalem. Today Tlalit.SR works and lives in Berlin.
---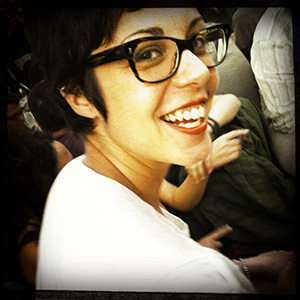 Carlotta Piccinini has formed as photographer and director, she works transversally in several areas moving between vjing, video art and social documentary.
Vjing is closely related to her work as a filmmaker and video artist, and it becomes the field of constant experimentations, allowing her to develop new narrative languages and stylistic codes. As live performer she has worked with some of the most important names in the international electronic music scene such as Jeff Mills, Carl Craig, Miss Kittin, 2ManyDJs, Ricardo Villalobos, Laurent Garnier, Jon Hopkins, Thomas Fehlmann and Sven Vath and she has played in several international electronic festivals as Electrowave, Robot Festival, LPM – Live Performers Meeting, Muv Festival and Next Tech.
---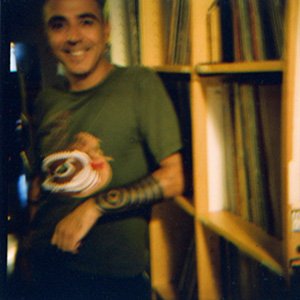 DJ. Since the early years of this century, his music activity as well as production manager and stage organizer has been useful in dozens of music and multimedia events and festivals, including Netmage (Bologna, I), Elettrowave (Arezzo, Livorno, I), Distorsonie (Bologna, I), and collaborations with Wreckage/Drive Productions (London, UK), Live Performers Meeting (Rome, I), Robot Festival (Bologna, I).
Recently, he has been working along visual artist Carlotta Piccinini, joining inspiring music and images, performing live at Locomotiv Club (Bologna, I).
Expect eclectic sounds being pulled out of his record bag, as music selection varies according to the moment and inspiration, rather than a trendy genre.
Since the early years of this century, his music activity as well as production manager and stage organizer has been useful in dozens of music and multimedia events and festivals, including Netmage (Bologna, I), Elettrowave (Arezzo, Livorno, I), Distorsonie (Bologna, I), and collaborations with Wreckage/Drive Productions (London, UK), Live Performers Meeting (Rome, I), Robot Festival (Bologna, I). Recently, he has been working along visual artist Carlotta Piccinini, joining inspiring music and images, performing live at Locomotiv Club (Bologna, I). Expect eclectic sounds being pulled out of his record bag, as music selection varies according to the moment and inspiration, rather than a trendy genre.
---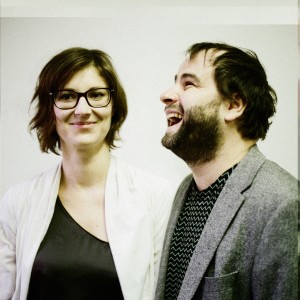 The VJ duo Luma.Launisch, alias Astrid Steiner and Florian Launisch, create their surreal worlds on screens in techno-clubs and classical concert halls. With their background in filmmaking the duo aims to tell stories. Their visual journeys can pilot you into a colourful balloon, letting you float over the boats of the Bosphorus only to land in New York's Central Park. With their eccentric live shows they have accompanied musicians like Qluster (formally Cluster), Jimmy Edgar, Akufen, Groove Armada, Juan Atkins, Peter Kruder, Richard Dorfmeister, Electric Indigo, Luciano, Josh Wink, Mocky, Extrawelt, Dj Mehdi and many more. Their latest live show "INNENWELTKOSMOS" with musician Ken Hayakawa won the ZIT Content Award for best Visuals 2011. In the last years luma.launisch started to flirt intensively with Jazz and new classical music, leading to collaborations with artists such as the Zawinul Syndicate, Kristjan Järvi's Absolute Ensemble, Gene Pritsker's Sound Liberation, as well as with Martin Reiter.
Luma.Launisch has gained the attention of the international art scene, including invitations to present video installations at the Benaki Museum Athens, the Photobiennale Thessaloniki, the exhibition Sound:Frame at Vienna's Künstlerhaus, the Austrian Cultural Forum in New York & the CNN screen in Times Square. In October 2011 their video installation "60 Seconds Somewhere" was showcased at the MAK Vienna.
---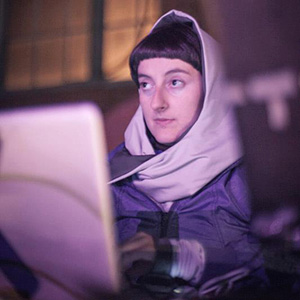 VJ Emiko / Emilia Gumańska [PL]
visual artist, photographer, video designer and producer.
The winner of VJ Torna Championship 2011 during Live Performers Meeting Mińsk edition.
Vj and a/v sets are based on various video projects of her own authorship.
She experiments with light, self made scenography elements and stylisation. The visual character of her productions is very minimalistic and pure. Visual message is strongly connected to emotional states of human being. For one and a half year she regulary cooperated with Czwórka Polish Radio HDTV, creating real-time vj sets for music programs.
Emiko's vj and a/v projects accompany many of events in Poland and Europe, e.g. Scope Sessions Berlin, VJ Fest Istambul / Turkey, Freemote Festival, Utrecht /Netherlands, LPM /Rzym + Mińsk/, Electrode Festival 2012 Rzym, Audioriver 2011/2012, Era Nowe Horyzonty, Festival Nowa Muzyka.
---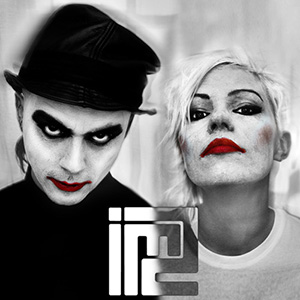 Warsaw duo IM2 (I'm too) describe themselves as m u l t I m e d i a h e r m p h r o d i t e. The top achievement of moony & mr.i in partnership of both sexes. Music and Image, Him and Her, Yin and Yang – like complementary forces in the area of multimedia. IM2 creates electronic music, while not turning away from its roots that go much deeper. moony& mr.i are children of punk, but also admit to such inspirations as Dead Can Dance, Cocteau Twins, but also to darker tones from the sign of the Bauhaus and Joy Division. Under the nick of moony hides a multimedia artist. Graphics, animation, digital photography is a digitized world of moony, which mixes these concepts with inherited lightness. Moving images, which are an integral part of theatrical performances – takes the audience into the v i s u a l IM2 world. The music they play is called – e g o d i s c o. Their performances are real electro shows, filled with expressive movement, charismatic and spontaneous vocal and colorful, live-mixed visuals. On stage there is no denying of their temperaments, they love to attract attention and to feel the audience's excitement.
---
Weronika M. Lewandowska [PL]
Her verse rises beyond linguistic barriers. She proved this in 2006 when she hypnotized a multi-lingual audience at the International Slam!Revue in Berlin. Since then, she has presented her melodic, Slavic verse in Warsaw, London, Dusseldorf, Augsburg, Brno, Paris, Reims, Turin, Madrid, Kiev, Beijing, taking part in the most important poetry and slam events in Europe. Weronika participated in the artists in residence programmes: European Slam Meeting in Berlin and Connect in Dusseldorf. She collaborates with the audiovisual project – plan.kton (Kordian Piwowarski – music, Błażej Górnicki – visuals). Together they discover new ways of fusing words with music, using sound and rhythm, subtlety fuses with energy; feminine sensitivity and sensuality with the predatory street, which is filled with sinister shadows, lurking in dark nooks and crannies. She also experiments with visual forms of her poems, which were published on her blog (www.weronika-lewandowska.tumblr.com) and were showed in the internet gallery www.galeriawdomu.pl. And during her solo AV performances. She collaborates with video artists, dancers and VJs (VJ Emiko, Jago VJ, VJ Karma Free, VJ FX, Natalia Osuch, Miriam Raili Benoit).
Recently Weronika took part in an international theater project "Syntax Error" in collaboration with Amy Everhart and Teater Kurage in Gothenburg.
She does her PhD about the immersive experience in the performing arts practices in The University of Social Sciences and Humanities (Warsaw).
---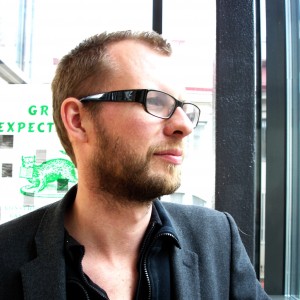 has a background as a musician but half way trough his training to become a composer he changed into visual art. In 2002 he graduated with an MA from Konsthögskolan Valand in Gothenburg. Since then he has been working both with music and visual art. In both art forms with the same artistic consistency. In his visual art practice he expands the conceptual base into simple spatial operations made up of objects, text or light, sometimes linked to popular culture and sometimes linked to entirely personal experiences.
---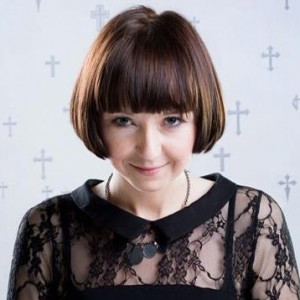 Partycja Ochman-Tarka [PL]
interior designer, academic teacher (Academy of Fine Arts in Cracow) Graduated from the Faculty of Interior Design in Cracow with great passion indulges in teaching design methodology. Designs space creating a multi-disciplinary interior design, exhibition, furniture and graphics for books. She conducts research in the area of design methods in the open on a doctorate.
---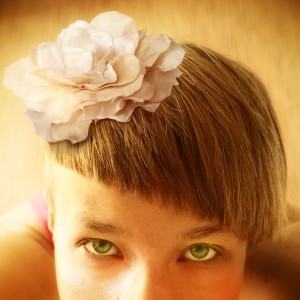 Magdalena Pińczyńska [PL]
Graduated from the Faculty of Interior Design at the Academy of Fine Arts in Krakow, PhD in Plastic Arts from the Faculty of Interior Design at the Academy of Fine Arts in Wrocław. Since 2008, a lecturer at the Department of Interior Design at the Academy of Fine Arts in Krakow, currently manages the Furnishings and Furniture Design Studio.
A lecturer at the University of Information Technology and Management in Rzeszów, 2009 -2012. Involved in multidisciplinary design – from interior design and stage design to graphics, and interactive installations.
---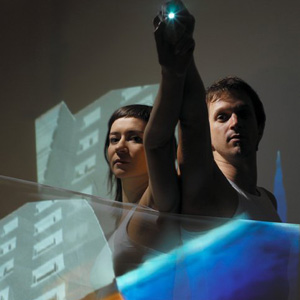 Polish-Hungarian duet of visual artists, also known as Elektro Moon Vision founded in 2004 in Budapest. They design unique visual live-acts based on live experiments with the video surface, wide-format projections, mappings, audiovisual performances, interactive video-installations or video projections for theatre shows. City, technology and mankind as individual – are the main themes they analyze. In their works own patches, mathematic algorithms and technological solutions are often used. The duet is regularly invited to participate in international events presenting new media art e.g. ArtMuse, sound:frame in Vienna, CHB in Berlin, LPM in Rome, Robot Festival in Bologna, VJ Fest in Istanbul, in Poland Digital_ia, Plateaux, FreeForm Festival, Selector or Narracje in Gdańsk. Their installations were exposed at the Salon-Projektionist VJ-art gallery, MuseumsQuartier in Vienna and Akarenga Soko Gallery in Yokohama, Japan and the 14. Media Art Biennale WRO 2011 in Wroclaw. Their experimental 'NZ/X' was awarded in the frames of the Chopin Year competition by Warsaw Electronic Festival and 'Zachęta' Nationally Gallery of Art in Poland and ArtMuse in Bocholt, Germany. They were granted with Artist-in-Residence program of MuseumQuartier in Vienna completed with an exhibition at Electric Avenue (MQ).
As VJs they worked for Goldie (UK), DJ Krust (UK), Agoria (FR), Ben Klock (DE), DJ Surgeon (DE), Pendulum (AUS), Tricky (UK), Cristian Vogel (CHI) among others.
They cooperate with Blekinge Institute of Technology in Sweden.
---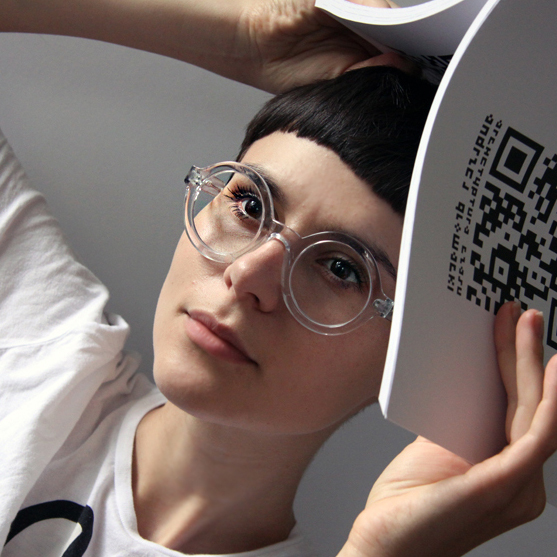 Designer and visual artist. Creative director in CyberEmpathy: Augmented Reality, Visual & Media Studies Journal. PhD candidate in the fields of Cultural Studies and Design. Main designer in Kokazone – Studio of Impossible Things & Visual Arts. She conducts multidisciplinary researches on 'active readership' and augmented reality. In everyday life she is bursting with energy and her optimism is commonly known to be contagious.
---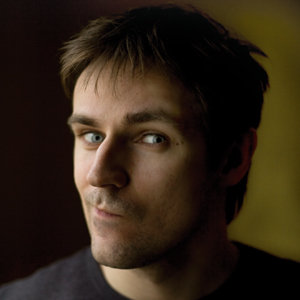 Mateusz Pęk [PL]
is one of the first artists in Poland who search through computer games and programs for the influence on the contemporary human condition moulding. In his work he makes use of the tension arising between two qualities: the human and the mechanic, the tangible and the virtual, the organic and the artificial." dr Katarzyna Prajzner